Check out the best Daylesford Day Spas in Regional Victoria. You can not visit Hepburn and miss out on experiencing one of the best relaxing health studios and wellness clinics Daylesford has to offer.
Try one of Daylesford's Day Spas
Having a facial or getting a massage is health & happiness boosting - Find your perfect Day spa in Daylesford and you can choose from remedial, deep tissue, stone and aroma massage, Guests are sure to experience a well-deserved sense of relaxation while unwinding in the fresh Hepburn country air and taking in the beauty of Daylesford.
Lake House Daylesford, The Spa
"Signature Rituals at The Spa at Lake House utilise our own small-batch, luxury bath & body products using the best ingredients sourced in and inspired by our beautiful region. Daylesford, Australia - A land of wide-open starry skies, volcanic plains, and mineral-rich waters. Exclusive use of the spa means your group can wander from our Relaxation Lounge to Treatment Rooms and Private Tree Top Mineral Spas – stopping for a glass of bubbles and a giggle with the girls in between."
Address: King Street Daylesford 3460 Victoria, Australia
Email: [email protected]
Phone: +61 3 5348 3329
Web: https://lakehouse.com.au/spa/spa-booking/
Daylesford Day Spa & Beauty
"Daylesford Day Spa has six treatment rooms, offering a range of therapies including Jurlique Facials, Aromatherapy Spas, Body Wraps, and a wide variety of Massages; from Relaxation and Deep Tissue to our signature Hot Stone Massage for total mind-body wellness"
Phone: (03) 5348 2331
Email: [email protected]
Address: 25 Albert St, Daylesford 3460
Web: https://daylesforddayspa.com.au
DAYLESFORD MASSAGE & FACIALS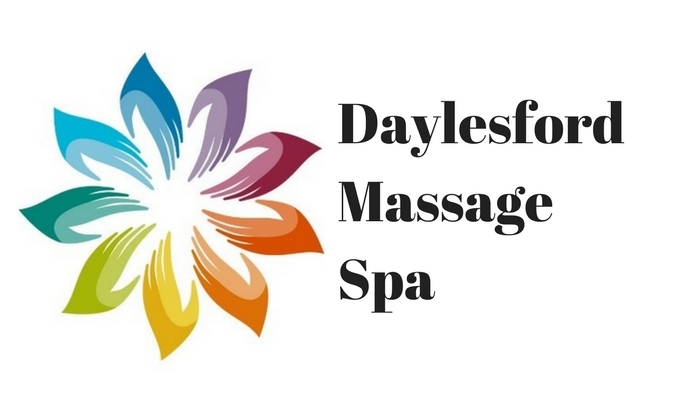 Address: Daylesford Mobile Service.
Phone: 0411 957400
Email: [email protected]
Web: https://daylesfordmassagespa.com
Hepburn Bathhouse & Spa
"Hepburn Springs' only historic Bathhouse, has been providing traditional wellness bathing since 1895. Drawing mineral-rich waters directly from the natural source, this iconic bathhouse reconnects you with an array of mineral wellness experiences including indulgent 100% pure private mineral baths and a selection of specifically designed wellness packages."
Address: Mineral Springs Reserve Road, Hepburn Springs - 3461
Phone: 03 8727 8901
Web: https://hepburnbathhouse.com
THE MINERAL SPA
"The Mineral Spa – a destination day spa in the heart of Victoria's spa country – is an idyllic restorative haven and is renowned as one of the most acclaimed and awarded natural mineral spas in Australia. The Mineral Spa has been specifically designed as a relaxing sanctuary for those aged 16 and over. We offer powerful healing and beauty treatments that draw from the earth's natural elements, restoring balance and reinvigorating body and spirit."
Address: 124 Main Road, Hepburn Springs Victoria Australia 3461
Phone: +61 (0) 3 5348 2100
Email: [email protected]
Web: https://mineralspa.com.au
You deserve the best! Daylesford Day Spas and Massage
You are sure to feel amazing just by visiting Daylesford, but treating yourself to a health and wellness indulgence is just what you deserve and what most of us need. Improvements to your health and wellness shouldn't be seen as a luxury - these treatments are a necessity - Relief from back & neck pains, muscle aches; improving mental fatigue caused by work overloads is all just a call away on your next trip to Hepburn.